NEWSNetify
NEWSNetify: A platform for news
Call On :982 711 99 98
Get More Details Click Here
The Object:
You want to spend time reporting stories and reaching audience, not wrestling with technology
You want to embrace best practices, not build your system from scratch
You want to find a path to financial sustainability by using tools suited to the task
The Problem:
There are too many technology options, and all are hard to evaluate
Most CMSs are built for publishing, not for growing a business
Small publishers face both high costs and limited flexibility
Emerging technologies are hard to integrate after the fact
Publishers are often torn between in-house and contract support
Everyone's trying to solve the same problem, but largely on their own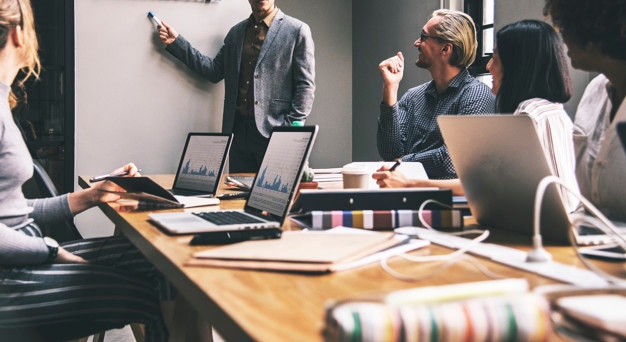 NEWSNetify was conceived by the developers of WordPress.com to address those issues. WordPress is already the tool of choice among most small publishers. But it can be daunting to setup and maintain.
NEWSNetify solves that by pre-configuring about 50 different plugins that are not only designed to meet the needs of news publishers but also represent best practices across the industry.
It means you can put your time an energy into the journalism and the business decision-making that drives your site — not the technology that powers it.
The Solution:
Built for digital news companies: incorporates best practices from across the industry
Built on WordPress: the world's preferred CMS, powering over a third of the web
Networked: publishers drive development priorities and contribute code
Open: liberally incorporates smart solutions from third-party providers
Portable: it's open source, so you're not locked into a single proprietary solution
Flexible: adding new features isn't scary. It's what we're built to do
Cost-effective: priced for small- and medium-sized news operations
Supported: 24×7 technical support; account managers for every client
NEWSNetify: A complet Solution for News Portal
Hosting (with SLA)
CMS
Mobile Responsive
Fully optimised
SEO
Fast performance and AMP First
High Speed Image and video Delivery
NEWSNetify Features:
Fully configured publishing system to support editing, distribution and revenue generation
Robust layout and design tools
Integrated newsletter tools
Integrated tools for ad serving
Real-time segmentation of audience, to better tailor subscription and membership efforts (mid-2021)
Listings solutions, with revenue-enhancing options (mid-2021)
Fast loading on mobile and desktop, thanks to AMP-first construction
Ongoing research and development, incorporating industry best practices
Participation in a growing network of journalists, active in our Slack channel, sharing insights
Hosting (with SLA)
Integrated access to third-party tools and services
Mobile support
Security and backups
Automatic updates
SEO
High speed image and video delivery
Archive/backfile conversation
Benchmarking against competitive set
Mobile publishing app
Site monitoring
Guaranteed portability
NEWSNetify Pricing
NEWSNetify is designed to serve the NEWS publishers by sparing them the burden of developing and maintaining their own tech stack.
NEWNETIFY uses the Newspack solution developed by automattic. Newspack is powered by WordPress.com, which supports over a million paying customers worldwide. And it draws on the expertise of a leadership team that has over 70 years of experience in digital news and technology development at organizations ranging from small local sites to the Washington Post and The New York Times. You can read more about Newspack
Prices are based on daily traffic and number of posts being published daily.
₹ 999(month)
per site, for a publication that are just starting.
₹ 1,999(month)
for publications with decent traffic.
₹4,999(month)
for publications more than 1l vistors monthly.
Our Pride Clients